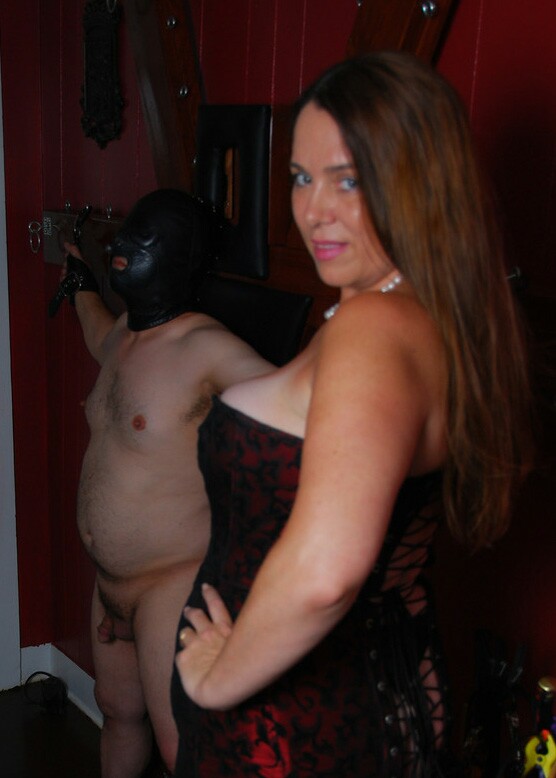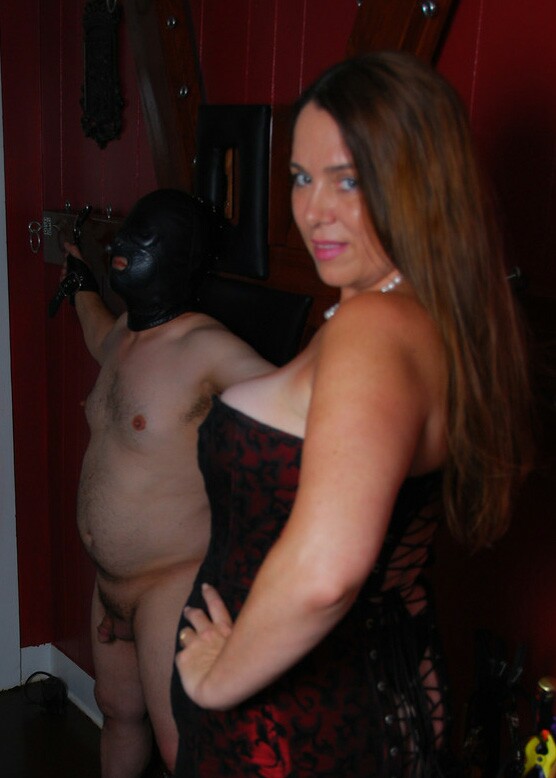 Location
Rates for Tuition
Suzanne's Availability
Rules of Engagement
Contact Information
Deposits & Prepayments
Application Process
Session Feedback

Location
My beautiful 1200 sq foot facility is very private & discreet with safe off street parking. For more photos and a more detailed listing of what these facilities offer, please click here: My Facilities
My BDSM Dungeon / play space is located in CT's Litchfield County. I am specifically located in Winsted which is about halfway between NYC & Boston. Approximately 45Mins from Hartford CT or Agawam MA & 90 mins from Albany or the Hudson Valley.


To get an idea of driving distance from your location to within a few miles of mine check Google.  Map of Winsted, CT 06098
I am also accessible via bus out of the Port Authority Bus Terminal in NYC. For schedule information please go to Peter Pan's Home Page and put Winsted as your destination.
(top)

Rates
My tuition for private sessions or training of any kind  begins at $300 for one hour. I begin to discount the rate slightly with longer sessions as follows: 2 hours is $575, 3 hours is $800 and a 4-hour block of time is $1000.
Sessions that are disposable supply intensive,  such as medical play, will often carry a $50 stocking fee. Gratuities are very much appreciated either in the form of additional tribute or a sweet and thoughtful gift from my Wishlist
For payment, I accept only cash at the time of our session.  But I also take Paypal or Amazon gift cards in advance and for deposits when necessary.
(top)

Availability
I am available generally Mon, thru Friday from 10am until 6 pm but I will occasionally allow sessions to go as late as 8p.  New clients are required to book at least 48 – 72 hours ahead so that you can follow my confirmation procedures.  Once I've gotten to know you, you may request an appt with at least 24 hours notice but I do not offer same day appts or "walk ins" for anyone.
Approximately one Friday evening a month, I am willing and able to receive clients and submissives for overnight sessions and / or possibly escort those desiring something exciting and different to the BDSM club "The Society" in Hartford. Special events like this of course must be booked well in advance and require a 1/3 deposit to lock it in.
I do not do sessions on holidays and strongly prefer not to do sessions on most Saturdays and Sundays whenever possible because: 1) My personal slave travels a great distance most weekends to spend precious little time with me and many weekends and 2) I also sometimes travel to teach at national conferences and kink events. However I realize some people have no other choice so when I do book weekends I require a 2 hour minimum as well as a  50% deposit.
On rare occasion I find myself with an open weekend at the last minute. If you need weekends and can possibly be available on short notice be sure to state so on your application and I will add you to an exclusive private mailing list.
(top)

My "Rules of Engagement"
If you wish to be considered for a session with me there are several things you are expected to know. Before you proceed, I hope that you have read the Services Page so that we are clear abut what I do and do not do.
First and foremost I would like to remind you, that I am a professional Dominatrix and if you wish to be considered for a session with me you are expected treat me with respect.  Be exceedingly polite and  on your very best submissive behavior.  Do NOT call me "hun" or "sweetie". You may address me as Ma'am, Mistress or Mz Suzanne.
I simply love what I do and although my sessions can be very sensual & erotic, I do NOT offer sex for money nor do I allow any form of intimate oral body worship. I will however occasionally allow clothed face sitting in a smothering type scene with a good submissive (if I feel they have earned the privilege).
I appreciate that you find me attractive but you will not dictate what I wear. I will often accommodate a leg or foot fetishist by wearing nylons & heels but if you expect me to be naked or wearing "nothing but boots & a thong", it is unlikely I will reply to you. I am extremely particular about what fetishes I will entertain – I desire men who is far more focused on the sensual connection between us and my extensive skills in BDSM rather than what I am wearing.
(top)

Mistress Contact Information
Phone / Text – ONLY  Mon – Fri  10 –  6p  (845) 380 – 5054
If you have questions not covered elsewhere in my site or simply wish to hear my voice you may call (or text) me during my regular business hours which are Mon – Fri  10 –  6p.
PLEASE DO NOT contact me outside these hours or I will most likely block / ban you from contacting me again.
Email –  Anytime – Mistress@SxySadist.com
You may email me anytime you wish and I try my best to answer mail everyday unless I am traveling.
(top)



Deposits and Prepayments
I require deposits for some longer sessions or special dates. I will let you know if your booking requires a deposit and how much.  Generally I ask 1/3 of the session cost (ex: $100 on a $300.00 appointment).  The deposit could be transferred to a new appointment with three days advance notice.  If you book with less than three days advance and I ask for a deposit it would be non refundable and non transferable if you cancel for any reason other than perhaps your own death.  <snicker>
My preferred mode of deposit is check or money order mailed to me (I will provide the address if it comes to that and we have enough time) but I also accept:

Application Process
You MUST have a working email address to apply see me. Sorry… this is absolutely non-negotiable!
In order for me to decide whether we would be a good fit I would need for you to provide me with some back ground info about your previous experience (if any) as well as some insights into what kink fantasies you currently have. I really want at least a few sentences in your own words here so I can get a feel for where you have been and where you would like me to take you.
If you ask for something that I stated I do not offer on My Services page I will most likely ignore or delete your application because I have gone to the trouble to inform you that I do not do those things. Please don't make me repeat myself.
If you have no experience and really do not know what your interests are then you have come to a great place.  I am very good with Newbies but I'd still appreciate at least little insight into what you are seeking to explore. For most new people I would most likely suggest a "Newbie Sampler" session.
I will also need for you to provide me with any info you feel I may need to know about your physical or emotional being so we can play safely. This would include any emotional or physical condition (traumas, old injuries, surgeries, or medication that may impact our play etc). Once I have the needed info we can proceed to setting up our first session.
I realize you find this application process to be inconvenient,  however I would like for you to see it as an investment in insuring that our encounter will be enjoyable for us both. The more insight I have into what "makes you tick", the better our first session together can be. You may also want to remember that My tuition is not inexpensive and it would behoove you to invest a bit of effort upfront to insure you will enjoy your time with me should your application be accepted.
I generally respond to all forms within 24 hours but if I am traveling or crazy busy please allow up to 72 hours. If you do not hear from me with in that time frame please send a polite email inquiry to my email address: Mistress@SxySadist.com
If you are ready you may proceed to the Application Form
(top)

Session Feedback & Return Visits
Within a few days after our session, while the experience is still relatively fresh in your mind and body, I would appreciate it if you would return here and fill out the Post Session Feedback form for me.  I want to know what worked for you and what didn't, as well as give you an opportunity to make special requests for the future,  so that I can use that information to make our next encounter even better!
To book request a return visit with me simply drop me an email at Mistress@SxySadist.com or text/call me during normal hours. Although not guaranteed of course since I am often quite busy, return visitors may try to book with 24 hours notice rather than 3 days.
(top)