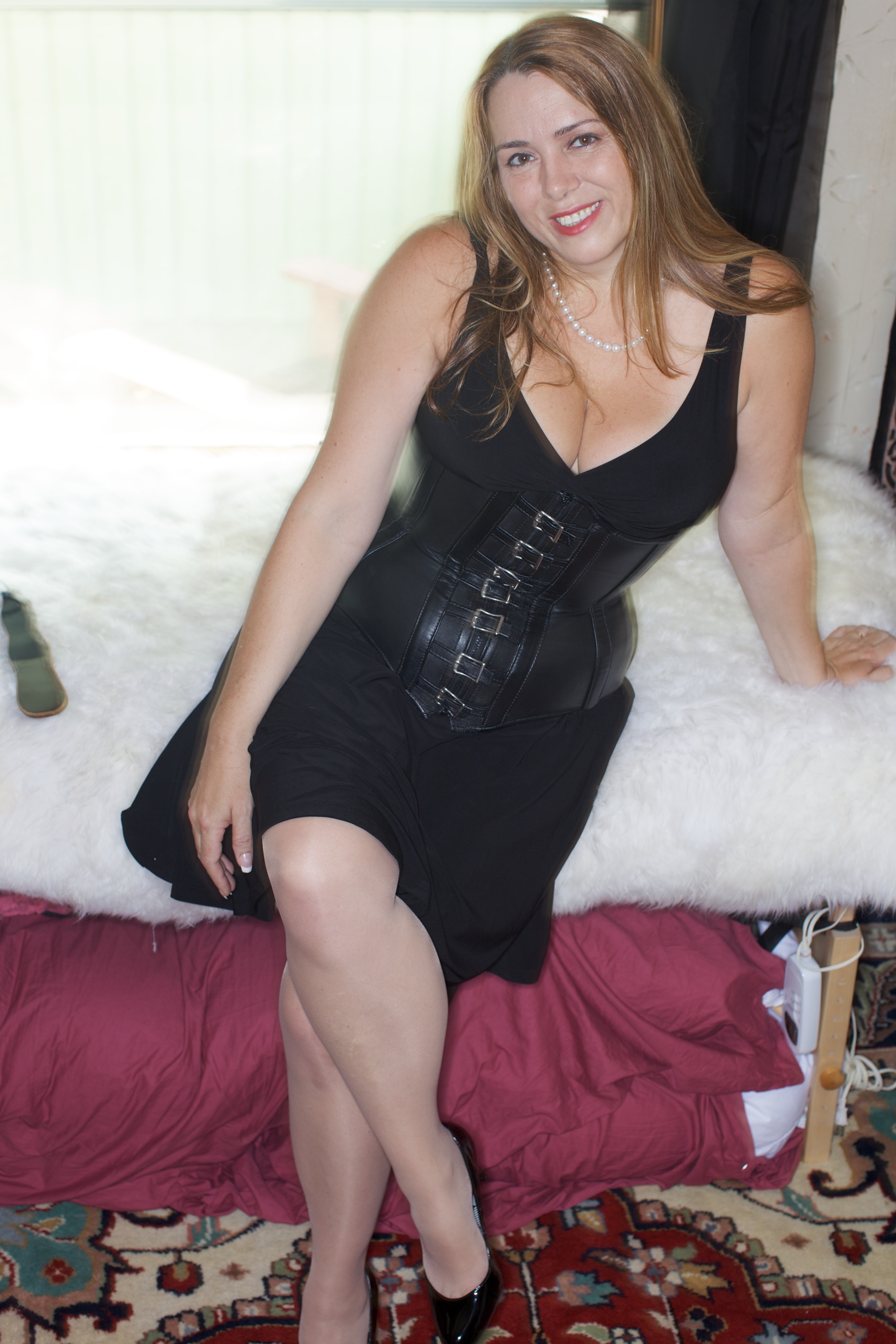 Services I Offer
My Kink Interests
What I do NOT offer
Newbies Welcome
Testimonials & References
WTF is …

Services I offer
I am a professional dominant, first and foremost. I offer safe erotic encounters that explore a variety of kink themes and activities in the form of private sessions for individuals, or couples.
I have also presented and taught nationally at dozens of conferences (Event Resume) and although I am taking a step back from the public teaching circuit, I am still willing to tutor or train other dominants and couples in various BDSM related skills etc.  Please click here for more info on my Educational Offerings.
(top)

My kink interests include (but are not limited to)

What I will not engage in or offer
Sex – You will not be having sex with me or any other person in my facilities. I simply love what I do and although my sessions can be very sensual & erotic let me clearly say that I do NOT offer sex for money nor do I allow any form of intimate body worship. I will however occasionally allow clothed face sitting in a smothering type scene with submissive (if I feel they have earned the privilege).
I do not offer strap on / pegging play on demand.  Although I do enjoy it very much, if and when I decide you have earned that level of privilege from me I will let you know.  You may express interest but do not expect me to "fuck you" until I feel you deserve it.
Dangerous activities such as bagging, severe ball kicking, castration. I simply will not go beyond what I consider safe, and sane play.
Enema play – (unless I REALLY like you and you arrive already clean)
Extreme Humiliation or degradation play
Fart, armpit or stinky feet play
Golden, brown or roman showers
(top)

Testimonials and References
Many of my clients and submissives have written testimonials about our encounters and their experiences with me.  None of these were obtained through coercion with promises of free play time or under duress to avoid torture.  (lol)
If you are still not convinced I am able to provide a couple of email or phone references if it would help set your mind at ease that I value safe, sane and consensual play.  Just drop me an email Mistress@SxySadist.com

What is ….  Some Activity Descriptions
The Art of Rope Bondage
Leather cuffs are fun, (and trust me, I have a lot of sexy leather gear) but there is nothing like the feel of rope sliding through my hands, as I lovingly lay it on delicate flesh. Carefully crisscrossing each coil, weaving it in and out of itself, and wrapping it in layers to make an intricate, unique and artistic design that accentuates the body it surrounds and adorns.
Perhaps, once I have trapped you with in my ropes I will choose to lift you from the ground and suspend you in mid air, swinging back and forth helplessly in the breeze. No two rope bondage creations are ever exactly alike, just as no two people can ever be, but the art of rope bondage allows me an artistic expression I find in few other places.
Check out my Bondage Gallery
(back)
---
Breath play & Breath work
Breath play is a broad category that includes quite a few different activities, such as: carotid pressure, smothering, re-breathing, noose play etc.  Some of these are more dangerous than others especially if you are high risk for stroke.  I enjoy many of these activities but will have to discuss them with you in person to be sure you are aware of the risks and can give informed consent.
Breath work or conscious breathing involves changing the way you are breathing to create altered states and is safe under most circumstances for most people.  I find it extremely helpful to use breath to help manage pain during corporal play or delay orgasm during tease and denial play. (back)
---
Chastity & Keyholding
A new love of mine … I will write more about this soon!
(back)
---
Cock & Ball Torture (CBT)
So many delightfully wicked things to do. I actually offer a class called CBT from A – Z!! All I can say is… Slurrrpp!! The male anatomy lends itself to so many devious forms of torture. Weights, ropes, clothes pins, wax, needles, electro torture, urethral play just to name a few. What's your favorite?
(back)
---
Corporal Punishment / Percussion Play
Corporal is definitely a favourite of mine although I much prefer the term "percussion play". To me punishment is a very negative term and while I enjoy role playing "naughty slave needs to be spanked" now and then, I do not necessarily see this activity as a punishment and I do NOT use it as a means of correcting bad or inappropriate behavior with my own slaves although a little naughty role play can be fun (and then it isn't really punishment is it?).
I adore the sound of leather and wood on bare flesh and the heat and glow it leaves. It doesn't have to always be severe, in fact a sweet slow build up is usually best. Then perhaps a soft touch as I drag my nails, a feather or rabbit fur over the tender skin and then warm it some more. I am very highly skilled with a signal whip and a cane as well and these are two of my all time favorite ways to explore sensation!


(back)
---
Electro Torture
The Violet Wand is an instrument used in SM play that emits safe tiny electrical zaps of varying but controllable intensity to the surface of the skin.  The way I most enjoy using it is when I use the attachment that allows the sparks to fly from my fingertips and tongue as I stroke, caress and kiss delicate areas. It must be felt to truly understand the affect and feeling.
There are several other types of scene related electrical toys in my arsenal such as the PSG Max, Hotboxx and Erostek which all have lovely little attachments for various parts of the body.
A personal favorite to use as a "warm up." I also have a TENs Unit which has a sensation that is difficult to describe. The electric impulses go deeper and cause involuntary muscle contractions. Both these devices are safe for my purposes when used on persons in good health. I have been advised that they should not be used on anyone with a heart condition, (but then the same could be said about a lot of my favorite activities). <grin>
Please inform me ahead of time if you have a heart condition!!
(back)
---
Erotic Hypnosis Play
I have been dabbling with erotic hypnosis off and on for awhile now and sadly I do not do enough of it to be extremely confident at it but I hope to change that in the coming months.  Ask me if you are interested.
(back)
---
Foot Fetish, Boot and Heel worship
I'm going to be honest … while I do enjoy checking out a gorgeous pair of boots or a sexy high heeled pump (and you can see by the picture below, I own a hell of a lot of them!) I am definitely NOT a masochist when it comes to my feet. <smile>
However I do enjoy indulging some of my favorite foot slaves, especially the ones quite skilled at massage.  For more info check out this page dedicated to the topic: Foot, leg, shoe, boot fetish
(back)
---
Forced Feminization, Sissy / Slut Training
I love dressing up my pretty play things and having my way with them! Some of my girly boys feel far more natural dressed in pretty feminine things while others feel blushy and humiliated but love being emasculated by their Mistress.   Check out more about this on my Victorian Dressing room page or explore some of the blog posts.
(back)
---
Fire & Ice Play
I adore playing with wax. I use several different types of candles to achieve my desired effects. The small white candles that drip slowly across your flesh burn just hot enough to make you wince as each drop finds it's mark.  I also enjoy pouring soft, oily, sweetly scented wax directly from my hand over your body, letting it flow warmly over your skin, anointing you in pleasure. It is truly a delicious feeling and I enjoy introducing people to it for the first time.
It can be delightful to alternate between the feelings of heat and cold and back again, toying with your nerve endings until it's hard to discern exactly which is which.
(back)
---
Humiliation & Objectification Play
Ask a dozen people what they find humiliating and you will likely get a dozen different answers but as surprising as it may sound many men LOVE to be erotically humiliated in a wide variety of ways! I love so many things: small penis humiliation, mock cuckolding scenes, forced feminization, pay piggies, dirty foot slaves, forced oral (on strap on) and much more but I also have limits about how far I am willing to go and what things I am willing to torment you about. If you have a specific desire not mentioned on my list of no's drop me an email and ask.
(back)
---
Medical & Nurse Nasty Role Play
Medical play runs much deeper than simply tossing on a sexy nurses uniform and checking someone's temperature. There are numerous "procedures" that I may need to perform on you as I do my very thorough examination. After I check the basics: ears, eyes, throat etc., and of course a complete prostrate exam, you may need to have your reflexes checked with a variety of electrical devices that will make your pulse race.
Depending on what ails you and my wicked moods you may also need to be sounded (urethral sounds = metal rods of varying thickness that are inserted into the urethra), catheterized or a myriad of other evil medical tortures! I have recently added saline infusion to my medical bag of tricks. Do you dare make an appointment with Dr. SxySadist or Nurse Nasty?
Check out my Medical & Exam Room
Also if medical scenarios turn you on you may wish to visit my medical fetish site:


(back)
---
Mummification & Suspension Scenes
For some of my extreme bondage fans… nothing beats total immobilization. So out comes the saran wrap and possibly some interesting breathing apparatus. I have even done some extended scenes that have included catheterization… (well I hate to interrupt a session just to let a guy pee, geez.) I mean what would you do?
I also love suspension scenes!  They can be difficult the submissive but there is something about having a naked body dangling from my dungeon ceiling that just does things to me. Gotta LOVE it!!
(back)
---
Nipple Torture
I have a definite nipple fetish. Why else would men have nipples if it wasn't so they could be pinched, bitten, sucked, clamped and teased?? Nuff said!! No one ever leaves my dungeon without tender nipples!!
(back)
---
Role Play & Psycho Drama
Fear & humiliation can be so sexy. I enjoy using my imagination to create a variety of role play scenarios & love to plan special scenes for people on a wide array of topics such as: nurse / doctor & patient (see Medical play above), kidnappings, interrogations, medieval torture & mock executions, etc.
I also enjoy some tamer role plays like:
– Mommy / nanny & child: Remember when your biggest responsibility was not soiling yourself so mommy would be proud of you? Age play can be a lot of fun and I like playing with dolls, coloring with crayons, & reading bed time stories. I do NOT mix SM play with age play any further than a mild spanking.
– Teacher & student: Did you do all your homework like a good boy? You'd better hope so cause in my class room a note from your mommy will NOT get you out of detention!
– Boss / secretary / employee: I can't tell you how many men have confessed to me about fantasizing about dominant secretaries. Maybe she found out some little secret that you would really prefer your wife not hear about, or perhaps she just finally got tired of taking orders from you and has decided you need a dose of your own medicine (oh wait that belongs in medical play, giggle).
At any rate I very much enjoy many types of scenarios because they let my creative juices run wild. Got an idea for a scene you have always wanted to try… write to me with your suggestion and maybe we can set it up!
(back)
---
Sensory Deprivation
Sensory Dep. usually involves extreme bondage such as mummification, then cutting off the senses of sight (blindfold) and sound (earplugs) with an addition of a gag at times or other breath play device to make things a wee bit more interesting.
(back)
---
Sensual/Sensory Play
I have a fascinating device called Photo Sonix that uses light & audio to alter brain wave patterns temporarily, producing a variety of effects. Definitely best done in extended sessions like mummification or sensory deprivation scenes.
(back)
---
Tease and Denial
I enjoy extreme tease and denial with some of my most loyal slaves.  The kind of T&D where they are edged over and over, again and again for longer and longer periods of time until they are literally BEGGING for release.  (LOL) I like when they beg…  I like it a lot actually.  But in particular I like driving men wild with desire, and then sending them home to think about me .. until next time.
(back)
---
Tickling / Tickle Torture
What can I say?  How amazingly delicious would it be for a self professed sadist to tie a person down to a table and proceed to tickle and tease, then tickle some more over and over until they can hardly breathe?  Of course I MOSTLY only do this to people that enjoy tickle play at least a little.  <grin>
(back)
---
Trampling
Another popular request that I am willing to accommodate within reason.  I do not ever take it to extremes so please do not ask for play that can damage anything because I much prefer to send my playthings home in one fairly intact, unbroken piece.
(back)
---