Welcome to My Realm – My 1,200 square foot multi-room facility is beautifully appointed and extremely well equipped. Ambiance is very important to me when I play. The motif and décor of the room needs to be perfect right down to the smallest detail. Even the lighting and music should fit the scene.
Naturally, I insist on nothing but high quality play furniture, equipment and toys. Over the years I have amassed quite an array of items and will try to present some of it here. Together all of these elements help set the mood and the stage for wonderful play. Feel free to peek around my facilities and into my extensive toy bag.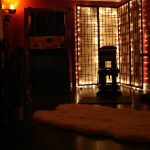 The Medieval-styled BDSM Dungeon – This has always been one of my favorite themes. It is equipped with a St Andrews cross, highly restrictive spanking bench, heavy duty suspension rig, wooden stocks, geni-torture chair and a large assortment of beautiful, high quality instruments of sensual & sadistic torture.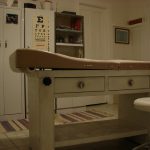 The Medical / Exam Room – Wanna play Dr? This room has everything you need for kinky medical play including: a genuine exam table complete with stirrups, stainless steel Dr's stool, instrument tray & IV pole. There is also a vast assortment of evil medical toys to fulfill your kinky medical play fantasies. Book your next check up with Nurse Nasty soon.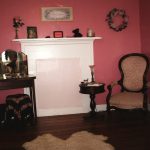 Victorian Dressing Parlor – I use this room for transforming men into sissies either lovingly or through coercion as needed. I have tons of things to help you with your transition and I can hardly wait to help  transform you into that lady that lies hidden deep inside you. Ohh and quite often I find myself laying my sissies across my lap on the daybed for a much needed spanking. (grin)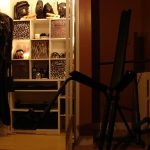 Black Metal Bondage Room – Is full of all the black metal and other steel bondage equipment including the solid steel corner cage, the spyder suspension rig that holds the hanging cage or the sling, a metal arch that allows me to bend you over front or backward and bind you to it and a big metal geni-torture chair. I also have my Dungeon Delights Erector set and the standing pillory in here.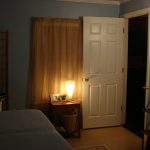 The Kink Spa Room – Perhaps not typical for a professional domination studio but I very much enjoy giving and receiving relaxing and soothing body work. I own high quality massage table as well as a chair massage unit for my personal use. There is also a soothing water fall as well as a hot stone and paraffin wax treatment equipment in here along with various other delightful treats like my fire play kit.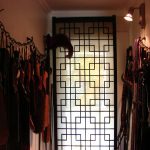 My Toybags – I am an insatiable toy collector and have amassed a very impressive assortment of toys & equipment over the years. Some day perhaps I will work on compiling the latest list and include more pics of my collection of whips, floggers, paddles, canes, crops, clamps, leather gear, metal bondage gear, medical toys, electric toys, fuzzy things etc  but for now you can just peek at these for a tease.